Its undisputed advantages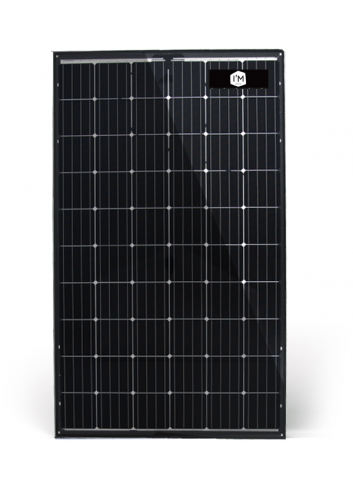 Easy and fast assembly
This solar panel is easily adapted to all types of fixation. It fits perfectly to all types of roofs: tiles, steel tray, garden shed or floor.
Reliability and Robustness
This solar panel combines both reliability and resistance to mechanical loads and harsh environmental conditions. By opting for this panel, you are guaranteed to acquire equipment tested in the most extreme conditions.
30 years warranty product
The quality of this panel is superior. This solar panel has 2 glass slides that encapsulates I'M SOLAR cells. This technology avoids the performance losses of our solar panels over time. We therefore offer a guarantee against any defect produced over 30 years. The life of this panel is estimated at 50 years.
Monocrystalline cell bi-facial
The bi-facial monocrystalline cells produce 400W on the front and 80W on the back. Don't use this panel on a roof installation. Only for installations with diffuse radiation or reverberation. Ground installations are optimal. With a light and reflective colored floor, you can reach 480W.
Assured Performance
Thanks to this technology, I'M SOLAR bi-glass panels are protected against all the phenomena that destroy your solar panels over time. The encapsulation of the 2 glass slides avoids any static charges PID, hotspot, or salt corrosion or ammonia. This protection ensures a small decrease in performance, less than 5% over the first 20 years.
Technical data
Voltage (Voc):

37.21V

Current (Ioc):

13.59A

Height x Length x Depth:

1722 x 1134 x 30mm

Efficiency max:

24.59%

Power:

480W

Cells:

Monocrystalline

Tolerance:

0/+3%

Frame color:

Black

Background color:

Transparent

Warranty product:

30 years
What our customers say
Be the first to write your review !