Its undisputed advantages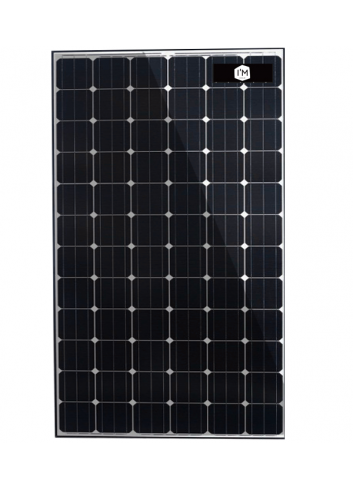 Large size XL solar panel
This solar panel is of a dimension of 2m2. This large dimension is made to install these solar panels on the ground on small / large surface. Due to its size, it is very difficult to handle this solar panel. That's why we don't recommend installing it on a roof. It is therefore optimum for your ground projects.
Reliability and Robustness
This solar panel combines both reliability and resistance to mechanical loads and harsh environmental conditions. By opting for this panel, you are guaranteed to acquire equipment tested in the most extreme conditions.
30 years warranty product
The quality of this panel is superior. This solar panel has 2 glass slides that encapsulates I'M SOLAR cells. This technology avoids the performance losses of our solar panels over time. We therefore offer a guarantee against any defect produced over 30 years. The life of this panel is estimated at 50 years.
Monocrystalline cell with high efficiency
Monocrystalline cells make it possible to produce more power per square meter than the Poly cells. This panel is ideal for big and medium surface installations. With this solar panel, it is the guarantee of a efficiency at 17,24%. It ensures a maximum of power and production.
Assured Performance
Thanks to this technology, I'M SOLAR bi-glass panels are protected against all the phenomena that destroy your solar panels over time. The encapsulation of the 2 glass slides avoids any static charges PID, hotspot, or salt corrosion or ammonia. This protection ensures a small decrease in performance, less than 5% over the first 20 years.
Technical data
Voltage (Voc):

47.87V

Current (Ioc):

9.77A

Height x Length x Depth:

2016 x 1015 x 7,1mm

Efficiency max:

19.61%

Power:

390W

Cells:

Monocrystalline

Tolerance:

0/+5W

Background color:

Transparent

Warranty product:

30 years

Place of manufacture:

Europa
What our customers say
Be the first to write your review !