Its undisputed advantages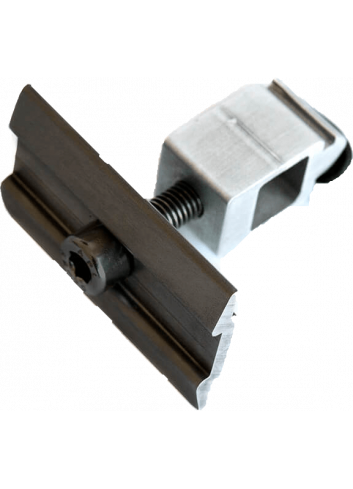 The black I'M SOLAR middle clamp black is ideal for fixing the solar panels between them. This attachment has a thickness of 35 to 50 mm. This I'M.SOLAR® fastening system is suitable for all types and brands of solar panels. Resistant, they can withstand high temperature variations and overload without being damaged. Lightweight and easy to install, I'M.SOLAR® Black Double Clamps are ideal for solar panels with a black background and black frame giving your roof an aesthetic and harmonious effect.
What our customers say
Be the first to write your review !